We help clients grow and prosper by developing precise positioning and crafting clear, compelling marketing messages. We're especially good at:
identifying new markets and reaching key decision makers
building web sites that work
rebuilding old sites that don't
building your unique brand
You can't fake experience.
Technology makes us very efficient, and allows us to work with clients around the country. Years of experience enables us to hone in on the best marketing tools and tactics for your particular business. It also enables us to break marketing down to its simplest components.
We're not here to impress you. We're here to help you make more money. Here's how we think it should be done…
Tell your customers how you'll solve their problems.
Have a consistent message.
Find the one key difference that makes you stand out from the competition.
Be authentic.
Don't over-promise. Over-deliver.
Provide outstanding customer service.
Meet Rickey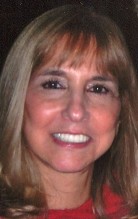 I started this company in 1992, after searching for a job for six months in a really crummy job market. The "& Associates" are my team… a cadre of smart, skilled, experienced freelance professionals who do amazing work, and who I bring in, as needed, on client projects.
Prior to becoming an accidental entrepreneur, I spent four years as Media Director at a small agency in Skokie, IL, where one assistant and I built the department fourfold in four years. Before that, I worked in the College Design Department at Scott, Foresman & Company, where I did a little graphic design and a whole lot of project management and department coordination.
I'm a staunch believer in "giving back" and skill sharing. For six years, I served as a Board Member of the Lincoln Park Chamber of Commerce and the Lincoln Park Business Development Institute (LPBDI). From 2006 – 2008, I headed the LPBDI Operations Committee where I developed and facilitated marketing workshops. And from 2003 – 2008, I served as the Public Relations "Department" for East Lakeview's Nettelhorst School.
Now I enjoy being a member of the SBAC (Small Business Advocacy Council) and on the board of SBAC Women in Business. In my free time, I volunteer with Alive Rescue, a no-kill shelter where I found my BFF, Charley, a year ago. We visit seniors at assisted living facilities to share the tail wags and puppy kisses.
Kudos
My company was honored as the Lincoln Park Chamber 2007 Small Business of the Year. My articles on entrepreneurship, marketing and networking have been used as SCORE and SBA handouts, among others.
Education
B.A. in English with an Art History minor from the University of Wisconsin, Madison (best time ever!)
Work Style
Our clients love that we're nimble and responsive…and that when you hire us, you work directly with professionals with years of marketing experience.
They also appreciate our honesty and loyalty. We'll never recommend a marketing strategy unless we're convinced it's one that will grow your business. And we won't tell you something just because it's what you want to hear. What we will do is refer you to people we meet who might need your products or services. So we're generally passing your business cards out along with ours when we're networking.
Our goal is to help you achieve success.
SaveSave
SaveSave
SaveSave
SaveSave